Junior Fun Golf Day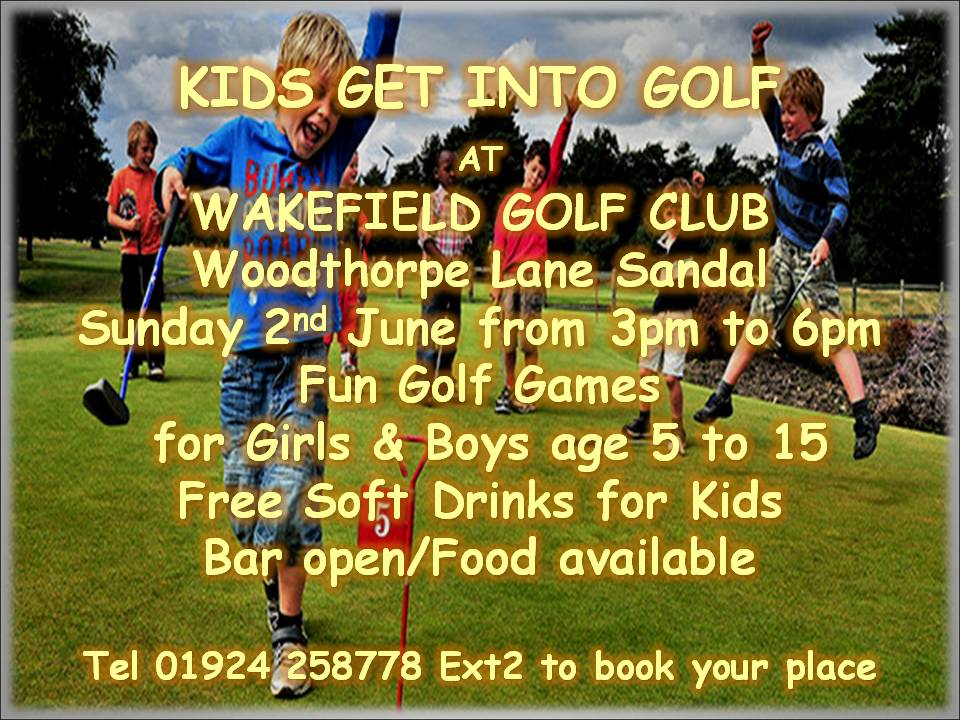 As part of the plan to increase and develop the Junior Section at Wakefield Golf Club we are holding an event on Sunday 2nd June 2019 from 3pm to 6pm where we will be inviting local families and children along to the Club to try out golf.
We will be utilising the putting green, the chipping green and the 1st fairway for the children to have a go at putting, chipping and driving. The event will be set up and supervised by our Professional Team assisted by members of the Junior Sub-committee. We will be limiting the attendance to a maximum number of 25 children aged between 5 and 15 years.
We are circulating news of the event on social media including the Club's Facebook and Twitter accounts to try to attract local children to come along. For those members who use Facebook and/or Twitter we would be most grateful if you would share and retweet the posts.
If members are aware of any families and children who might like to come along to try golf you can book a place by calling 01924 258778 ext 2.