WGC's Dan Bradury leads the way
WGC's Dan Bradbury again more than played his part in his US College team by once again leading them from the front in their 2019 Division II Men's Golf Championship play off final. Whilst the team couldn't follow his lead and unfortunately lost 3-2 congratulations are due to all for what has been a great season.
https://lmurailsplitters.com/news/2019/5/24/mens-golf-railsplitters-end-historic-season-with-3-2-loss-to-lynn-in-national-championship-match.aspx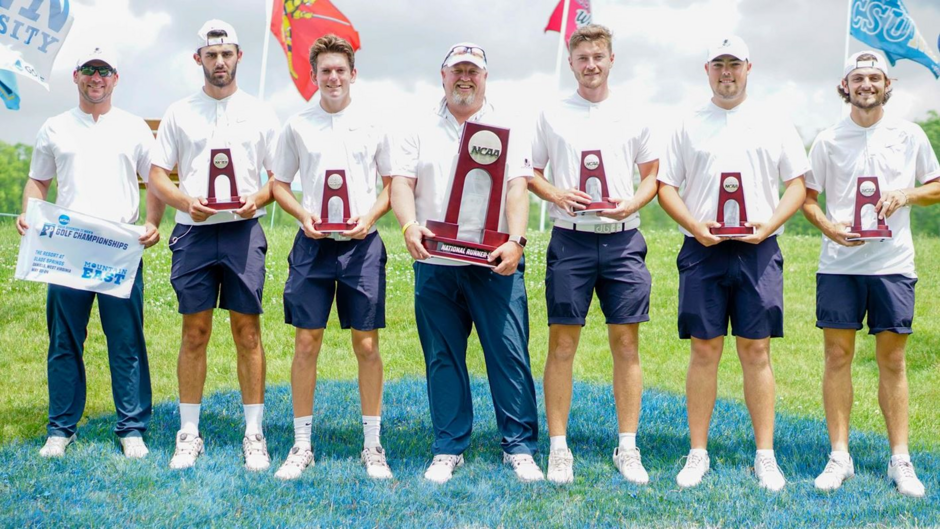 Dan is 2nd from the right in the above team photo.