Ladies Section Drive In 2020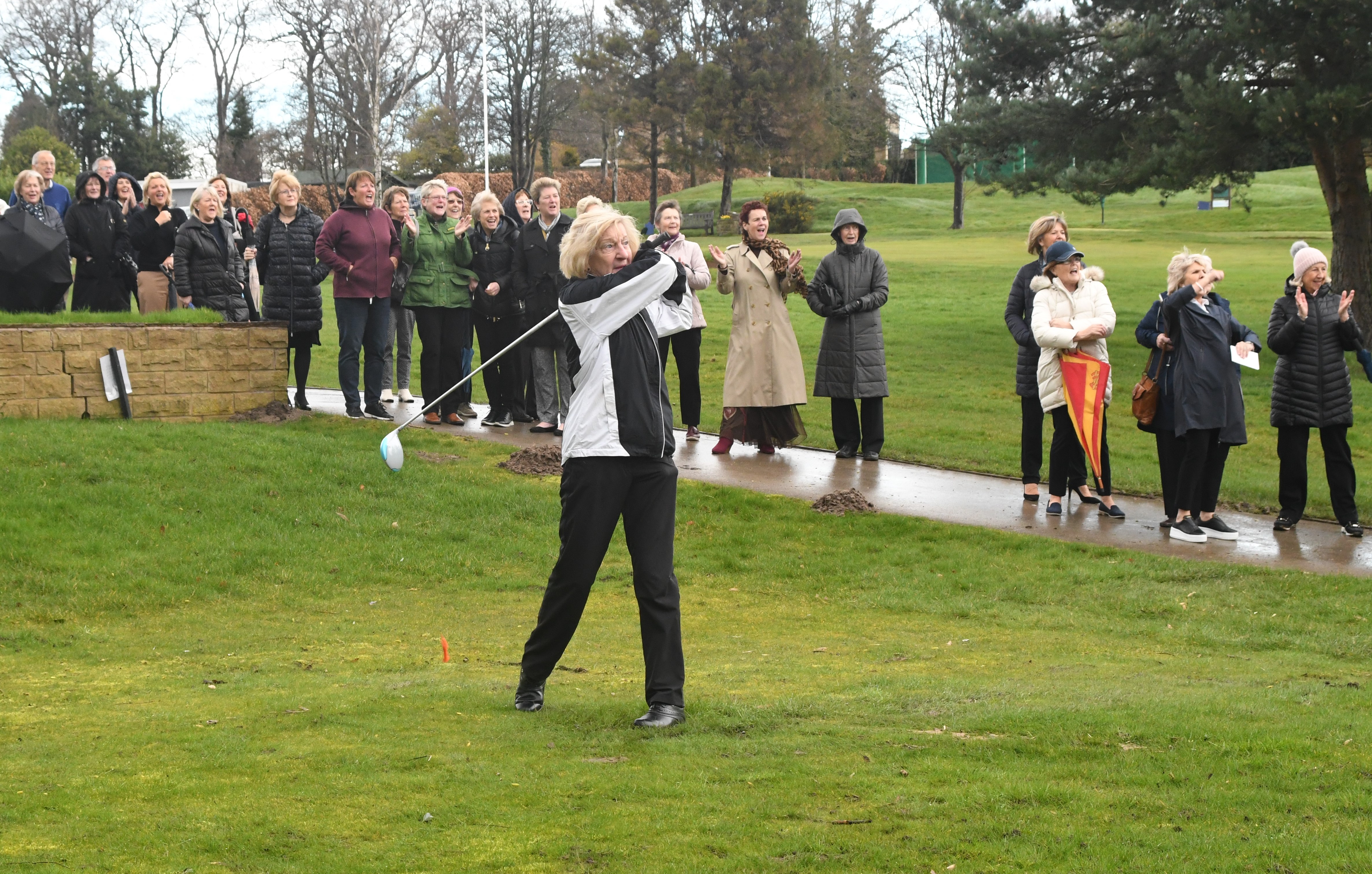 Our ladies Capt for 2020 Anne Smithson 'Drives In' the start of her year of office watched on by supportive members of the club. Anne has been a member of the club for 10yrs and is a great supporter of many of the clubs social functions.
She is looking forward to leading the ladies section which continues to be as vibrant as ever. They have already planned two 'Ladies Try Golf' events when they hope to attract more ladies who may be thinking of taking up the game.
These will be@ 2pm Sat 25/4/20 & 6pm Thursday 7/5/20.If you would like to attend then please contact Adam Durie the club pro on 01294 258778 (option 2) or email him on: adamduriegolf@googlemail.com